Pros and Cons to Freelancing on Fiverr
Pros and Cons to Freelancing on Fiverr
Fiverr is a marketplace that connects aspiring freelancers (sellers) with customers looking for specific services (buyers). There are a variety of different categories that your work can fall under from Logo Design to Real Estate.
In order to make money, you have to create attractive gigs and reel in potential buyers to purchase your services. The process is quite intuitive, and Fiverr guides you every step of the way.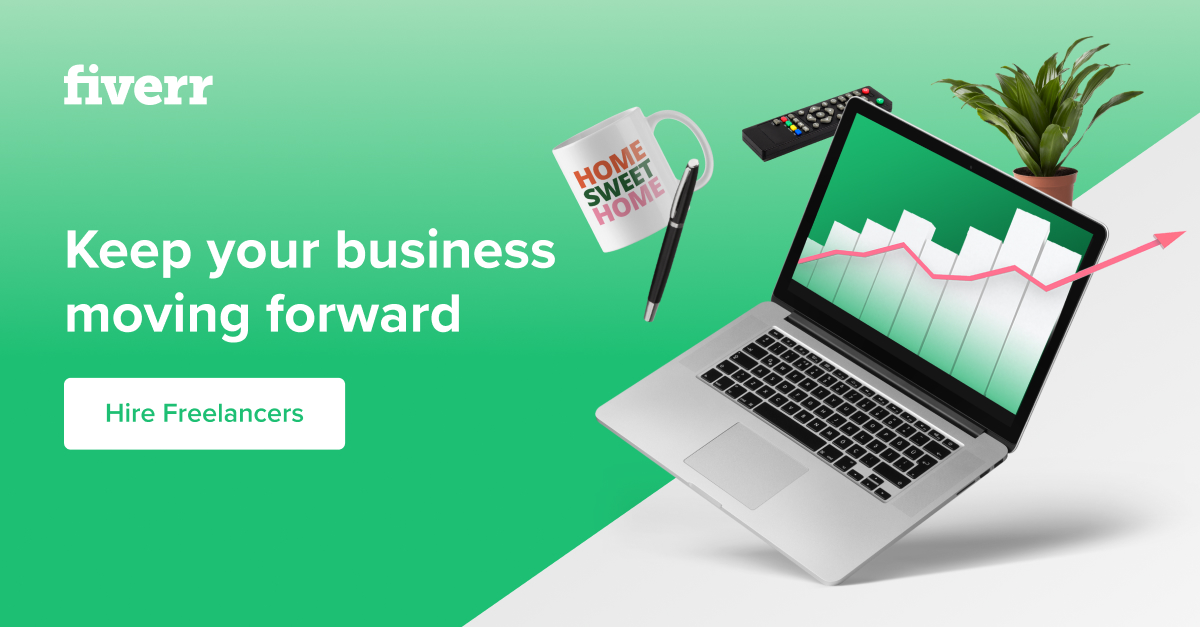 As COVID hit, I knew my in-person piano teaching business was not going to cut it. I started to look for ways to make money online. My Youtube was being bombarded with Fiverr ads, so I decided to try it out as a freelancer.
The set-up was relatively simple, basically just providing a profile picture and some brief descriptions.
Then I went to set up my gigs; piano teaching, piano accompaniments, piano fingerings. The process was quite simple, and I managed to set everything up in about 2 hours.
As you see, my gigs are very piano based. So, I decided to name myself pianomanjason.
There really wasn't a piano subcategory like they have on Upwork, so my services are under the 'Music & Audio' category. This just means that my job feed is filled with people looking for random audio editing and music promotion gigs.
To date, I've gotten 2 orders on Fiverr and the process is seamless.
Anyways, without further ado here's my list of the Pros and Cons to Freelancing on Fiverr
Pros
Website Is Easy to Navigate
Fiverr's platform is fairly straightforward, and you can become an expert in finding what you need after a few minutes.
Since so many people are on Fiverr, most of your needs can be resolved after a quick Google search.
Fiverr also has it's own forum where you can post questions, and people tend to be very helpful and informative.
An Extra Income
The obvious pro is that you can make some extra income by doing something you choose to do.
Please don't quit your job or anything. It's hard to make a full-time income out of Fiverr or any income at all.
Everyone starts at zero on day one. To stand out from the rest of the crowd, make sure you optimize your copy and throw in a few nice pictures or videos.
Here are some of my active gigs:
I didn't do any self-promotion or marketing but managed to get a buyer in the first month. It felt great!
New Opportunities to Challenge Yourself
As a freelancer on Fiverr you learn how to deal with a variety of different people, work within a deadline, and deliver what your client has requested.
Some buyers may be difficult or unclear, so Fiverr also presents a great opportunity to practice handling clients in an appropriate manner.
Use your earnings to purchase other gigs
One of my favorite things about Fiverr is you don't have to withdraw your earnings. Your earnings are on the site and you can easily transfer between you seller and buyer account to purchase someone else's gig.
This way, you don't have to worry about conversion rates, tax rates, or PayPal's commission. I think more people need to realize this great Fiverr feature. For example, it's not available on Upwork, the largest freelancing platform.
Cons
Competing on Price Alone
Fiverr, like its name, has been advertising itself as the cheapest solution to all our needs. As a result, everyone seems to compete on price and not skill or quality.
In the beginning, you will have to undercut yourself to get customers. Reviews are more important than the money you earn.
My standard rate for a 30-minute piano lesson is around $30. On Fiverr some people have requested I give an hour-long lesson for $5. You'll be surprised at the amount of people who will actually take on such jobs!
Personally, I don't take on such jobs because I value my time more than a simple review. I much rather provide real value to my clients who have bought my gigs.
This way you won't get the greatest number of clients, but you will make more money per client. Another benefit is that your clients are not cheapskates and they really appreciate the value you provide. Their reviews will also be infinitely lengthier and more valuable.
You can check my few Fiverr reviews as proof.
Despite the general buyer mentality of 'quantity over quality', I stick to my own 'quality over quantity' mentality. I don't make the most money, but it pays!
Difficult to Make Consistent Money
Fiverr sends potential clients your way. However, before you have a steady stream of positive reviews, buyers may go elsewhere for an established seller or a cheaper option.
Since most of the price points are already so low, the difference between paying $5 for someone with no proof of work vs. paying $10 for a seller with 50 positive reviews will be worth it to most people.
If you're stuck somewhere in the middle, you'll find it incredibly difficult to make consistent profits.
Fiverr takes a HUGE Cut
On top of the platform fee charged to buyers, Fiverr takes a 20% commission away from each order.
Then after getting paid it usually takes 14 days to access your funds.
If you want to withdraw your earnings into a bank account, you'll have to pay a further transfer fee.
Fiverr Owns Your Clients
Building a list of repeat buyers doesn't help you outside of Fiverr. You are basically at the mercy of the platform, as the policy on contacting people outside of Fiverr is incredibly strict.
They will deactivate your account at any notice of exterior marketing. This means that at any time, Fiverr can make a change that will decimate your success.
Relying so heavily on someone or something else always comes with risks.
That's why I much prefer having my own website and selling from there. For example, in my Fiverr bio I have a link to my website Jasonyangpianist.com.
Making a website is much easier than you think. I've written posts that could help you under the WordPress category of this blog. You can check it out here.
Verdict
If you are willing to (initially) do a lot of work for little pay and learn how to position yourself on the Fiverr platform, then you may end up doing very well.
Just be aware that your gigs may never take off.
Personally, Fiverr is something I have set up in the background. My prices are set, and I don't have to offer my services at a ridiculously low price. If I get an order, great! If not, that's okay too!
I think Fiverr is really great for buyers and not so great for sellers.
If you wanted to start freelancing on Fiverr, please do not think of it as a way to 'get rich quick' in the comfort of your own home. It's far from it!
Do you have an opinion on Fiverr or any similar platforms? Let me know in the comments, I am interested to hear about other people's experiences.